I wrote this story for a friend, to help heal his broken heart. It's a first person male-on-male, dark romantic paranormal fantasy.  I hope you enjoy it!
MG
GHEIDH is a gritty, paranormal romp with all the trimmings; witches, kings & queens, and plenty of shape-shifters. This standalone page-turner is one hell of a sexy ride through a richly populated landscape filled with unforgettable characters who won't let you go easily.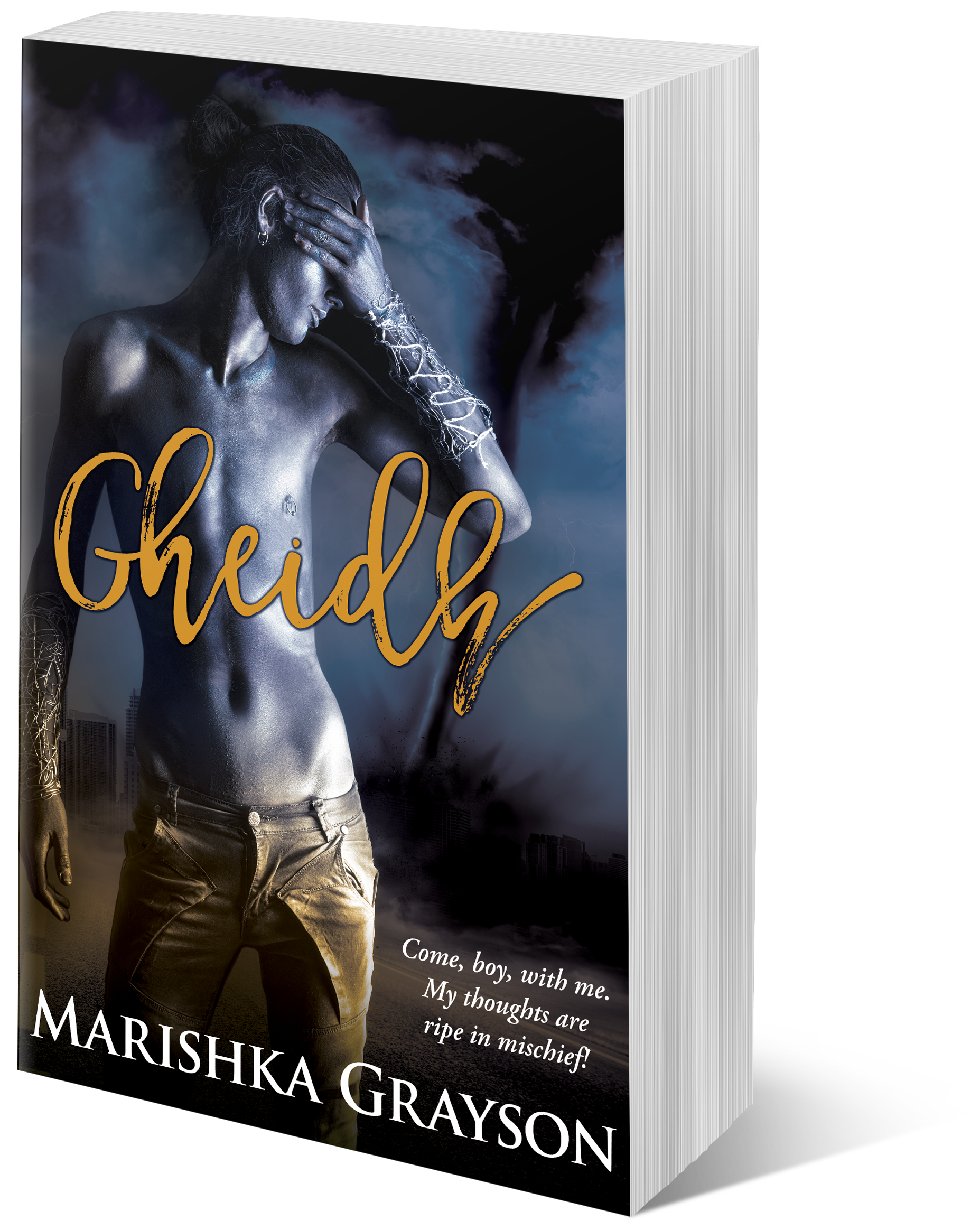 It begins with another sunny day in California when college student, Tate Akerberg, encounters a strange gang of fast living, spoiled frat boys whose sole purpose seems to be to torment him. Everything appears normal…until it isn't. One of them, especially, manages to get under his skin and it's all Tate can do to avoid him.
This M/M fairy-tale for adults, by author Marishka Grayson, is high-gear action and wildly entertaining. If you enjoy rough heroes and fresh villains, GHEIDH may be right up your dark and dirty alley.
If you want to join my mailing list. Click here.